Tregiffian and Gwenver. An unexpected paradise.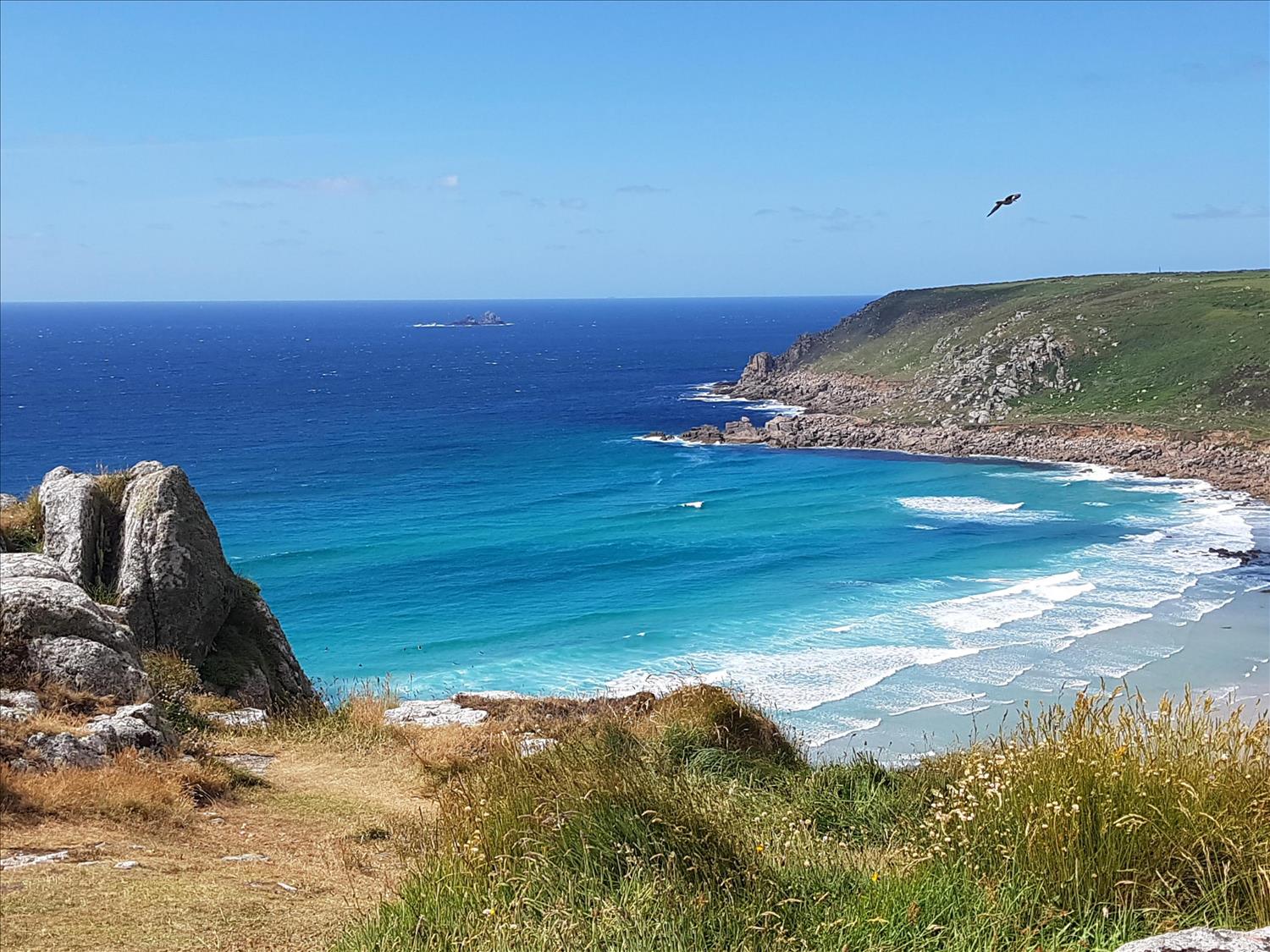 The utter beauty of far west Cornwall.
Tregiffian is the curious little hamlet above Gwenver Beach that so captures people's imagination is not the most picturesque, and yet few who visit can ignore its pull.
Last week we had the good fortune to stay at New Forge for the first time in two years or more and the experience sometimes had me welling up with joy.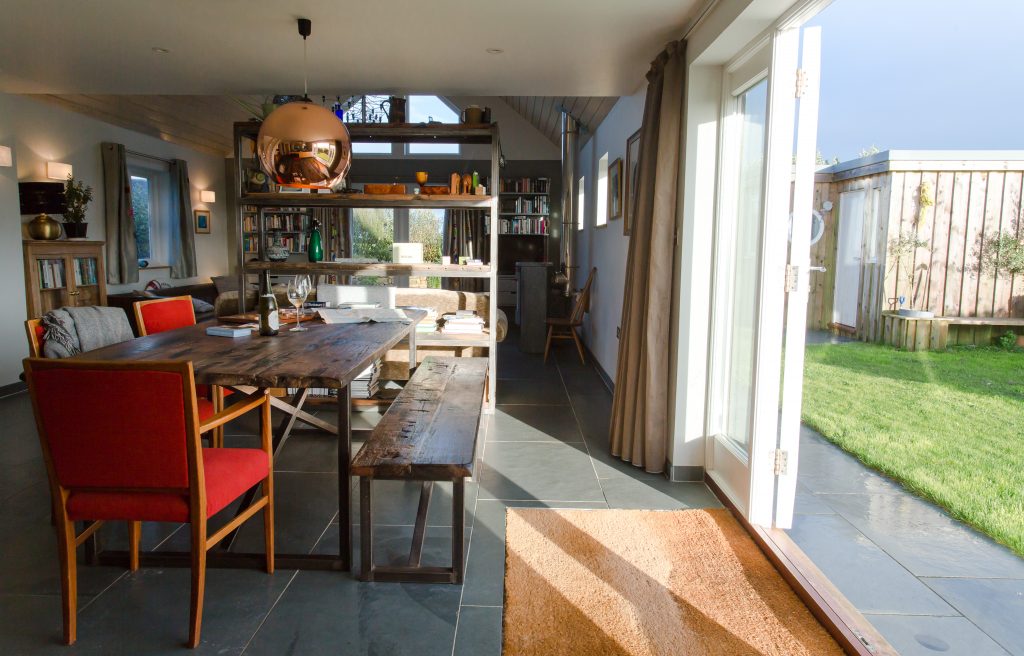 Wonderful room proportions at New Forge.
The experience is partly down to the house. Its design by Charly Griffiths of Studio West Architects is simple and has great proportions. It offers just two bedrooms in a space that most British homes would get four out of.
And it's partly down to the surroundings.
Looking out to Chapel Carn Brea and Bartinney, the two hills in the distance, is wonderfully calming from within the house. Sitting in the garden, where you can usually find sufficient shelter from the breeze, you have enough view to inspire you.
Then you wander down the lane and the full beauty of the bay hits you.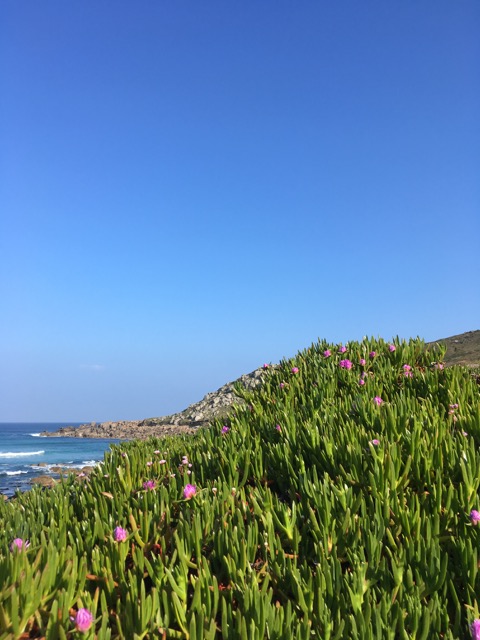 My morning walks to Gwenver with Polly were always different, and always thrilling. What's more most days we had the whole beach to ourselves.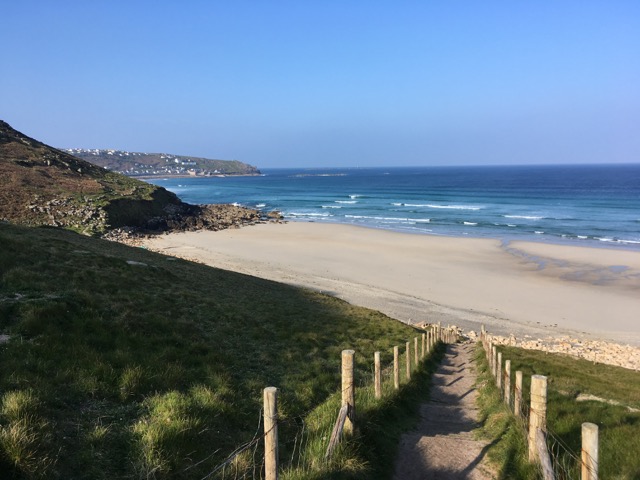 Gwenver. An empty beach on a stunning day – it doesn't get better than this.
I used to take loads of these empty pictures, letting the colours say everything. I still love them.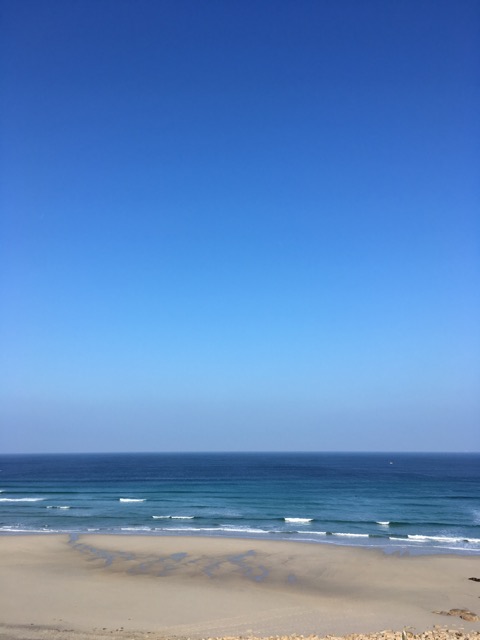 Letting the colours speak.
Perhaps the best way to spend a calm evening here is a walk on the beach, perhaps the valley circuit through Nanjulian, then bottle at our favourite sundowner spot. Ask and I might let you into the secret of where to find it.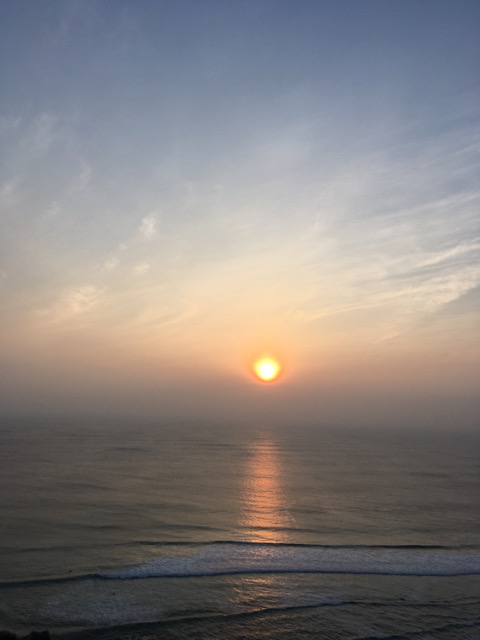 Sundowners above Gwenver.
The Old Success in Sennen Cove is a good walk, hard enough to leave you feeling self-righteous after a good meal there and a couple of Proper Jobs. Alternatively, The First and Last in Sennen Churchtown (at the top) is now serving pizza and Sharp's beers. Both are about 35 minutes' walk from Tregiffian, although perhaps longer depending on how much you imbibe in their wares!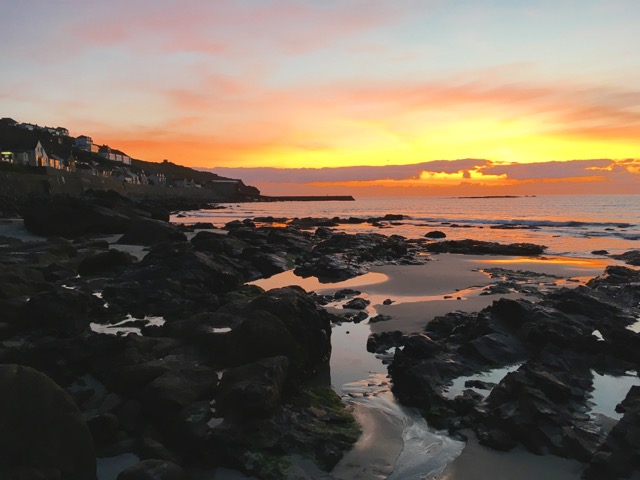 Sennen Beach, early evening.
More formal, although still relaxed, is The Beach restaurant. I haven't been polite about it for a few years, but a meal there at Easter was great and the service was good. I'm delighted and wish them every success. At the other end of the scale, Little Bo Cafe opposite the lifeboat house, remains a favourite.
Yesterday I was at Myn Tea and Tregiffian Barn, similar houses, yet each individual and both with amazing views out towards The Longships and The Isles of Scilly. Lunch on the balcony of Myn Tea left me feeling that just maybe I was the most lucky man in the world – even though I was there to work!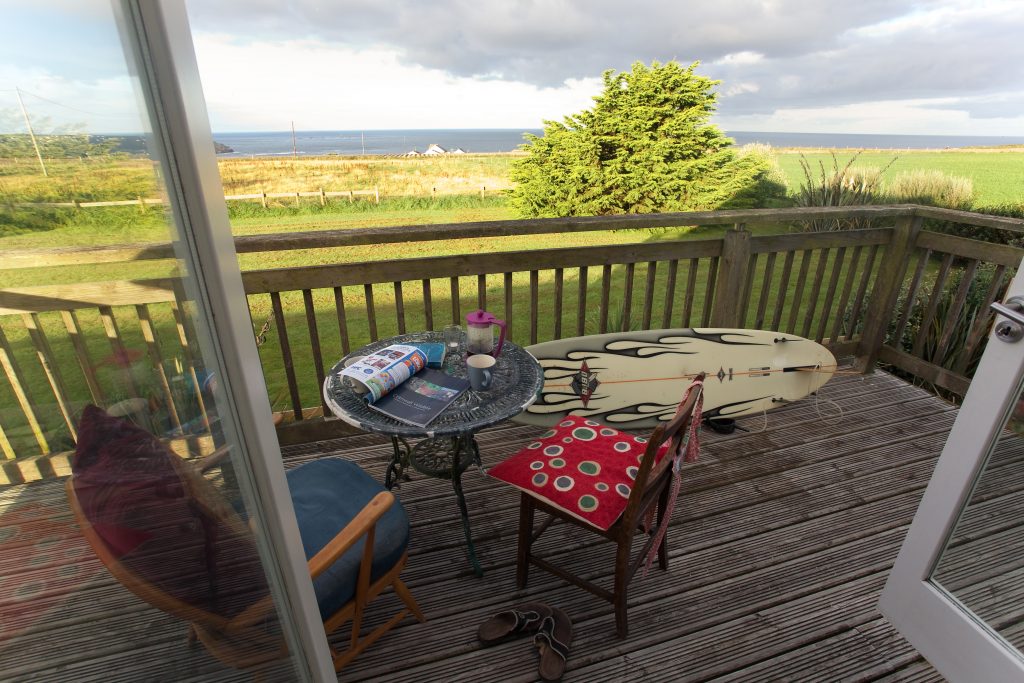 We look after six great places at Tregiffian, and two beauties at Escalls just along the lane.