AT A GLANCE

* sleeps 4 plus 1


* 3 bedrooms / 1 bathroom

*Sea views from first floor

*Ten minute walk to amazing beach

* Pet Friendly

* wifi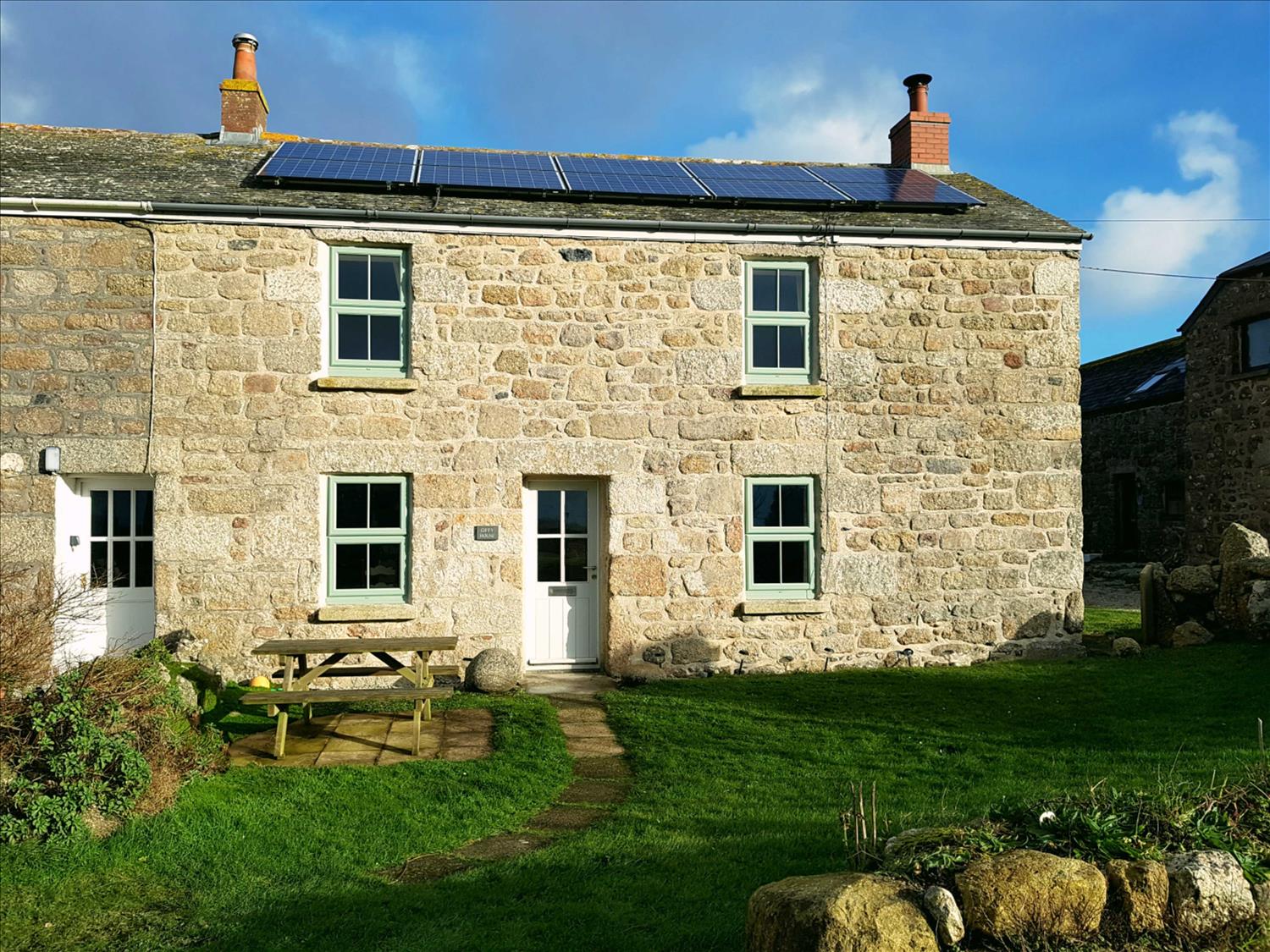 "Gorgeous & super cozy place surrounded by outstanding nature - perfect be it to relax, or run to the beach to surf in the friendly wilderness of Sennen Cove !"


Xavier - November 2018




"Lovely old cottage in a brilliant setting

We stayed in Giffy House for four days and had a lovely break. It's in a remote, quiet location with amazing views. The cottage is cosy with a big woodburner in the lounge, perfect for cold Autumnal evenings. The owner Seb was really helpful, dealing with any issues really quickly."

Andrea Lisher - October 2018




"Really nice quiet cottage close to the sea, clean and quiet set well away from the main road up a single-track road. It was well equipped with three adults were in our party and found the cottage comfortable. Internet wireless connectivity very good & flat screen TV for potential wet days, along with cooking and cleaning faculties. Very close to the Sea, Sennen cove being a few minutes drive away, Minack Theater 10 minutes drive, with many small but lovely towns and some really good restaurants with great, well cooked food, in particular we liked the Tolcarne Inn."

Anthony Riddler - September 2018




"This is a lovely cottage in a wonderful location. Especially recommended for the easy access to Gwenver dog beach."

Alex Pickup - September 2018





"Giffy House is a lovely Cottage in a beautiful area and Sebastian is very friendly, helpful and reliable. Thank you very much! "

Susanne Huber - June 2018




"Seb was really good at responding to questions and sent really helpful guides on what to do in the area. We found the surrounding countryside absolutely beautiful, and easily filled a week walking and visiting coves. The Poldark tin mines are close by too! The cottage was cute and homely. There was a log fire but being summer we didn't use it. Thanks for a lovely holiday."
DOUBLE CLICK ON ANY PICTURE TO SCROLL THROUGH THE GALLERY