* Sleeps 8 (until April 2021 only six will be allowed to stay)

* 4 bedrooms / 3 bathrooms
* Pet Friendly
* Free wifi
* Sea Views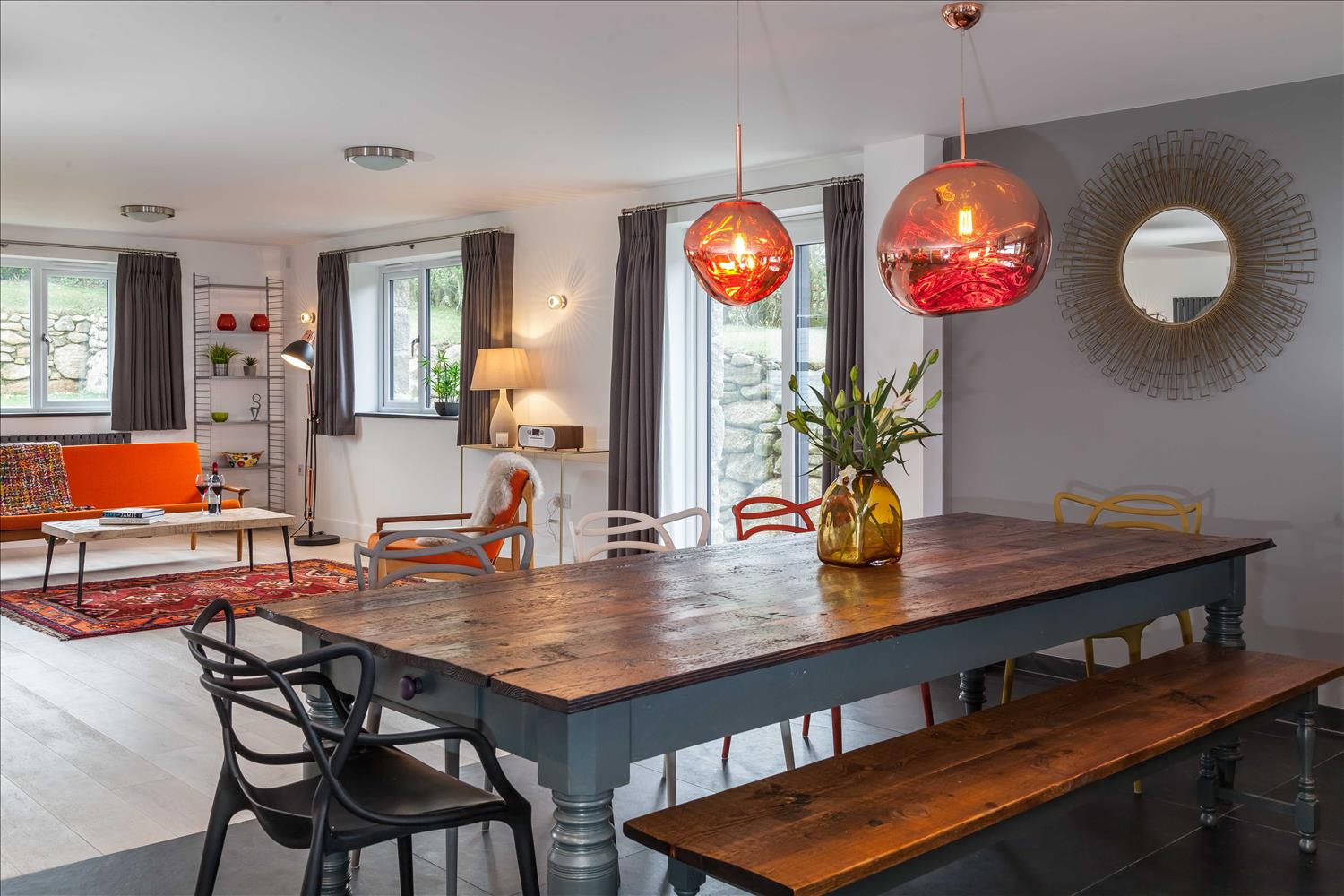 DOUBLE CLICK ON ANY PICTURE TO SCROLL THROUGH THE GALLERY
WHERE IT IS
WHAT GUESTS ARE SAYING...
"Finding a home away from home for a week can be tough. But Mill House was a real treat. The house was of good size and the furniture and decor was of good quality and well thought out. The location at the top of the hill overlooking the bay was great and only a five minute walk down this hill to hit the beach (and ten minutes back up...!). As a family we spent most of our time on the beach but drove out to some other sights, like Saint Michael's Mount, Penzance and Kynance Cove. The communication with the host was excellent. Overall, if you are looking for a Stay Cay then I would certainly recommend this house and location."

Lewis. R - August 2020
"A beautiful house in a gorgeous location. We'll be back!"

Andrea. H - August 2020
"Beautiful views, great location and great set up or two families! We had a lovely time and will definitely be back : )"
Gemma. W - April 2019
"Our stay in Mill house over new year was amazing. we had lots of space much needed especially from the teenagers perspective. It was comfortable cosy and well equipped . We're foodies and really enjoyed the kitchen and eating at the lovely table. Really appreciated the design which was perfectly balanced and still homely. Perfect location , a ten minute walk down to the stunning cove , coastal walks and adventure
We'll be back ! "
Denise Seneviratne - December 2018
"Fabulous property, high-end furnishings and excellent management.Based on the photos I knew the house would be good... but it totally surpassed my expectations. It is spacious and beautifully decorated. The kitchen is very well equipped. Internet worked well. Seb is quick to respond & met all of our requests. You will not regret staying here."
Keltie H - May 2018
"It's hard to find the words to tell travellers how good Mill House is. If we didn't go out for the week we'd still have had an amazing time."
Ernie C - Dec.2017