FROM £486.00 FOR A WEEKEND SHORT BREAK
*Beautifully refurbished cottage
* Sleeps 4
*Stunning Sea Views

*Dog friendly
* Just for two discounts
* Flexible changeover days
*Free wifi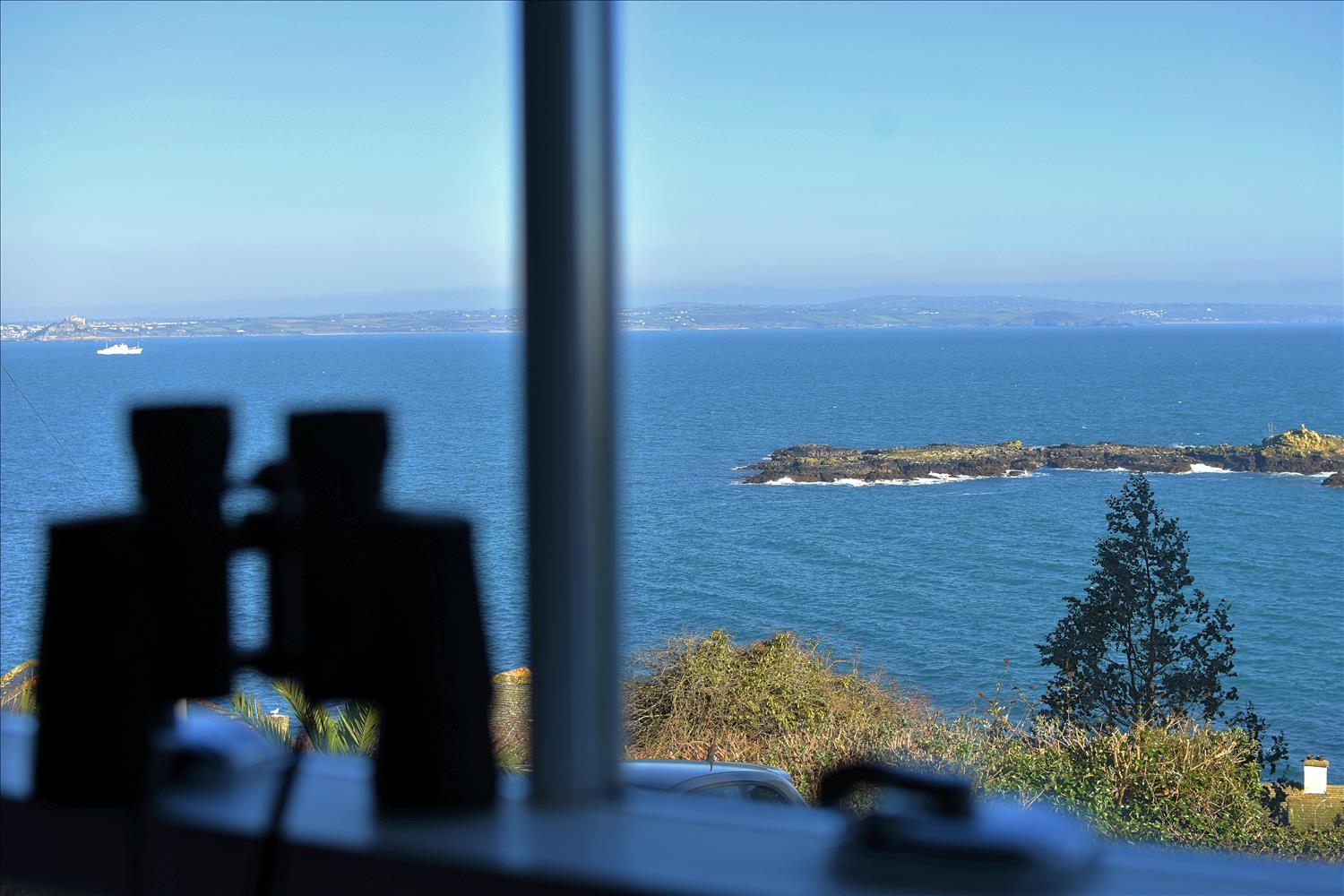 what guests are saying...
"A beautiful cottage with views to die for. Really comfortable and plenty warm enough on an chilly day. Super comfy bed and instant hot water. You can lose yourself in the bath with lashings of hot water, so make sure you take bubble bath. The kitchen has everything you need, whether you want to cook or bake. Highly recommend this place. A lot of thought has gone into the design and lighting, making it the most comfortable cottage I have stayed in."

October 2020
"The Queach was simply wonderful. The standard of furnishings, amenities and cleanliness were outstanding. Whatever the weather the views across the water were breathtaking. And a perfect stroll down to the harbour makes it even more special."

Tim. T - October 2020
"It is an absolutely beautiful space with total attention to all the details that you would look for.It is the perfect place to unwind and relax in with a view to die for. Sebastian was great and gave such help with check in and local information..Thank you so so much for having us!!"

Charlotte. E - March 2020
"We are back from our amazing holiday in the Queach - it was absolutely perfect, thank you. The cottage was beautiful, clean and all the little details were just right. It was a real treat and a sanctuary. We especially enjoyed sitting up on the garden terrace - it definitely exceeded our hopes and expectations. Thank you so much, and hopefully we will be able to visit again one day soon."
Becky Croucher - July 2019
"A stunning, ultra stylish and super clean cottage. It's in a fantastic location and you certainly won't want to leave. It's a 5 minute walk to the harbour (and pub!). It's just far enough outside the main village to be able to park (we were able to park on the street less than 50m from the cottage everyday of our stay)."
Martin. B - June 2019
DOUBLE CLICK ON ANY PICTURE TO SCROLL THROUGH THE GALLERY