sunday changeover for relaxing weekly stays
* Sleeps 11

*Off the beaten track

*Set in almost 3 acres of stunning private gardens

* 5 bedrooms / 2 bathrooms in main house
*Luxury 1 bed cabin in the grounds
* Pet friendly
* Free wifi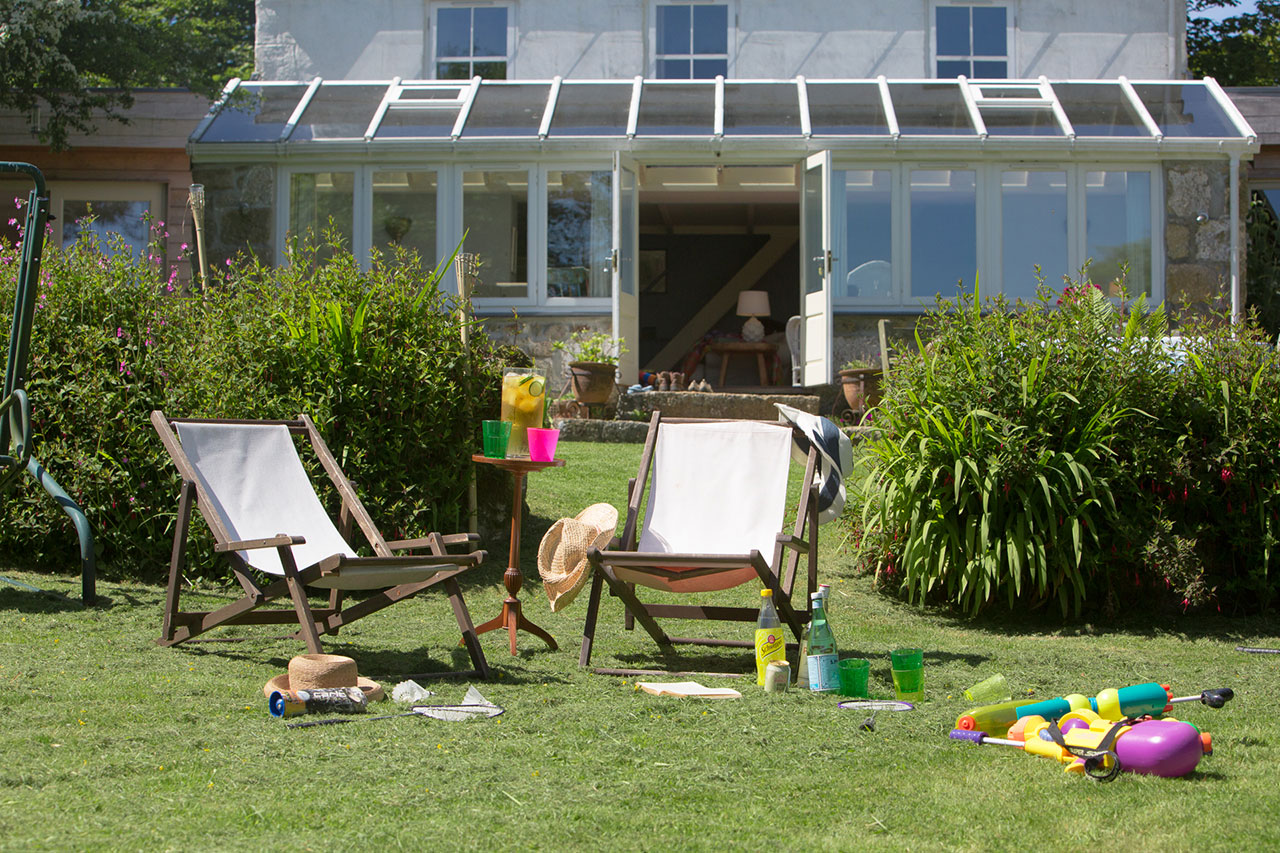 what guests are saying...
"The house has beautiful art and wonderful energy in every room, on every wall and in every corner. The house really appeals to people of all ages who want a nice, relaxing Cornish break. Short driving distance from spectacular walks and beaches, as well as Penzance being easily accessible for shops and the like. The garden was fascinating, and a great place to relax!"

Jimmy. V
"Beautifully decorated, with an artist's eye clearly at work, two double doors open from the large kitchen into a fantastic extensive garden. Each bedroom has its own character and the spacious sitting room has several different spaces for people to spend time unwinding together or separately. The well-equipped sculpture workshop is in a new wing added at one end of the house, bright and airy, with views out over the wonderful garden and near the kiln. Tucked away down leafy lanes, the house is close to spectacular walks and beaches, the best of unspoilt historic Cornwall."

Lucy. M
"Amazing huge garden and bright living space. We had a lovely week!"

Jonathan. T
"This is a very different cottage compared to others which we have stayed; it plays in our thoughts constantly. The garden is spectacular and welcoming to an array of wildlife - perfect for wasting both mornings and evenings away."
Paul. M
DOUBLE CLICK ON ANY PICTURE TO SCROLL THROUGH THE GALLERY